to demonstrate your value,
attract your ideal clients and
get paid what you're worth
Attract your
ideal clients
Make sales and
marketing easy
Without a powerful brand narrative you could be losing customers to better storytellers
Story is one of the most powerful things that connects us as humans. As more and more consumers are making choices based on how connected they feel to a brand, and what that brand stands for, telling compelling stories is critical for your business.
People buy from people they believe can help them lead a better life. To truly make a difference in people's lives, you need to connect with them first. To do that, you need to know and share three stories:
It is the

sweet spot

where these three stories intertwine that the

magic

starts to happen, meaningful connections are created and sales and marketing gets a whole lot easier.
Storytelling in business is not just essential, it's a
SUPERPOWER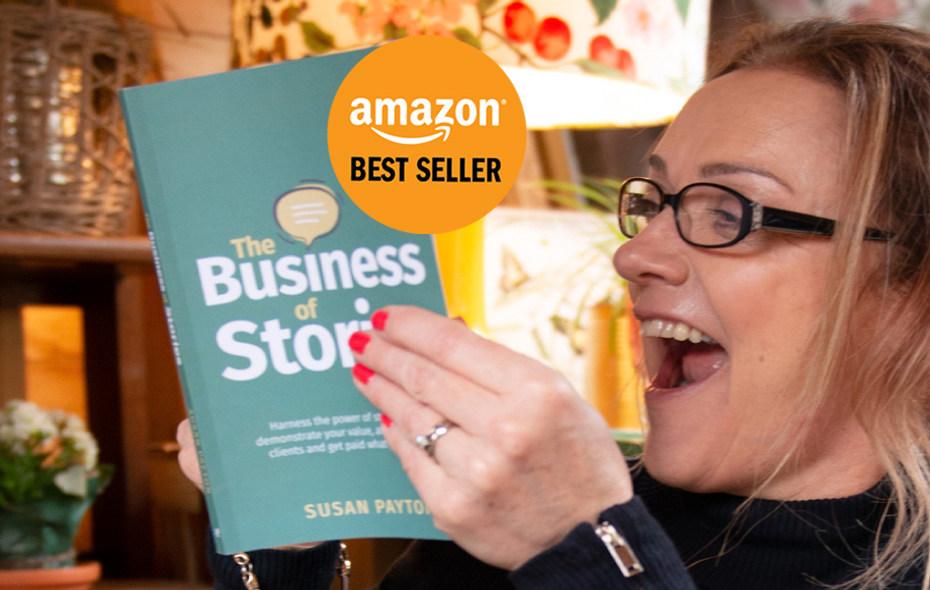 OUT NOW
The Business of Stories
– The
Book
"Every business owner should read this book!"
Brand Designer & Mentor,
Blossom Lane Creatives
"A 'must read' recommendation for all my clients."
Business Catalyst & Creator of
The Grow Strong™ Principles
"This book is a
game changer."
Brand Story Coach,
Monicaink
The Business of Stories
– The Course
We all know that reading a book is one thing … but the magic only happens when you do the work. The Business of Stories – The Course is designed to help you:
"The videos are great! Everything you could possibly want and need in relation to your business and storytelling."
Hypnosis coach for expats at suzannedinter.com
Telling the right story can be hard
I created The Business of Stories in 2016, when I realised how many business owners struggle to tell their story, and talk about what they do in a way that is clear, concise and compelling to the people they want to work with. 
In February 2019 I travelled to Nashville, USA, to become a StoryBrand certified Guide, and only the second person in the UK licensed to help businesses implement the StoryBrand framework into their marketing and messaging. 
Using the universal language of story is powerful. No-one has to work too hard to understand a compelling story. Let me help you tell one that your ideal client will understand, engage with and act upon, so you can do more of the work you love, with the people you love working with.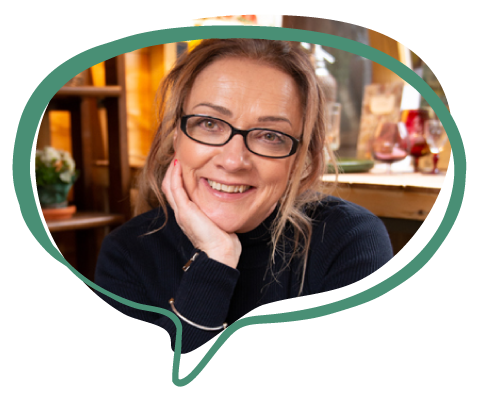 "Working with Susan was a no-brainer. She got straight to the heart of what I wanted to
convey – that's her superpower! She then brought that message to life on my
homepage and gave me a narrative to confidently explain what I do and how I do it."
Marion Ellis, Founder of Love Surveying
Harness the power of storytelling
Whether you want to get better at using storytelling in your marketing, or simply improve the way you connect with your ideal clients, you're in the right place. I can help you craft a clear and compelling story that resonates with the right people, so you can do more of the work you love.
Crafting your own story and messaging can be hard! And frustrating. 
Technically, you should be the best-placed person to do it. You speak to your customers every day. You've been in the industry for years. But, actually, that's the problem. You're too close to it!
I offer a full Done for you service that includes crafting a clear and compelling core message and story, that your ideal customer will want to engage with.
My Done with you option is one to one coaching for those who want to create their own messaging and stories but with my help, guidance and feedback.
Our coaching sessions will help you pull out the key value in what you do, how you help your customers win, and what your business stands for.
Then I'll show you how to implement that story and message into your marketing, so that it works for you.
My book The Business of Stories  – Harness the power of storytelling to demonstrate your value, attract your ideal clients and get paid what you're worth, is now available online at Amazon, Waterstones and Barnes & Noble.
I have many exciting things planned to further support you on your storytelling journey, including a self-study course and a group coaching programme. If you'd like to join the waitlist for either, simply register your interest here and I'll keep you posted about when they will be available.
Don't lose customers
to better storytellers