Now get the workbook, examples and resources that will help you demonstrate your value, attract your ideal clients and get paid what you're worth
Simply
register here
to access all the FREE resources that come with my book
The Business of Stories
Attract more of the people you love working with by telling stories that connect
Download the perfect companion. There's plenty of room to keep all your notes and thoughts in one place as you read the book and work through the exercises.
Access all the bonus content I've put together for you, including examples, extra exercises and other resources to help you craft and share stories like a pro.
FREE 5-day challenge reveals how business owners can start to demonstrate their value, attract their ideal clients and get paid what they're worth by harnessing the power of storytelling.
Storytelling in business is not just essential, it's a
SUPERPOWER
Haven't bought the book yet?
"This book may change your business and life in the process."
Bestselling author of 'How
To Be F*cking Awesome'
"Susan has a unique take on how to tell better stories."
Business Transformation Coach and
author of 'Better Before Bigger'
"Simple exercises that led to powerful 'aha' moments for me."
Founder of Love Surveying
Hi. I'm Susan, and I'm so excited to see you here. I'm guessing, if you're reading my book, that you want marketing your business to feel easy, and totally aligned with who you are and what you stand for.
You want people to understand the immense value you bring, and how you can help them, without ever feeling salesy. And you want to know how to weave a little bit of you, and your story, into your messaging, so you can attract the people you love working with.
Am I right ?
Great! Then you're in the right place, because I'm going to show you how to do all those things. But, for now, download the workbook, enjoy going through The Business of Stories, and I'll keep you posted about all the other ways I can help and support you on your storytelling journey.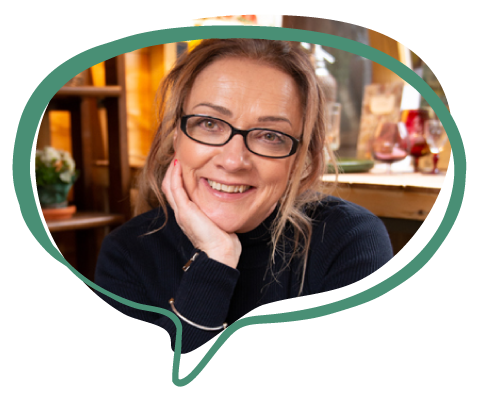 Don't lose customers
to better storytellers