HOW TO WRITE YOUR BRAND STORY
Create raving fans with a powerful story

Amazon #1 Best Seller in three categories:
Business Communication Skills
Non-profit Marketing & Communications
One Hour Business & Money Short Reads
GET HOW TO WRITE YOUR BRAND STORY PLUS AN EXCLUSIVE BONUS
YOUR FREE BONUS: HOW TO WRITE A COMPELLING ABOUT PAGE
Why do people go to your About page? To read your life story? To check out your career history? To see how many awards you've won?
No.
They go to your About page in search of answers to questions like:
"Do you understand my problem?"
"Do you get what I'm trying to achieve?"
"Can you help me get to where I want to go?"
The job of your About page is to position you as the person, business or brand that totally 'gets' them and can help them achieve the successful Happy Ever After ending they want for their story.
HOW TO WRITE A COMPELLING ABOUT PAGE is a video training that will help you create an About page that is clear, concise, highly relevant, engaging and … compelling!
FREE only when you order How to write your Brand Story using the button below.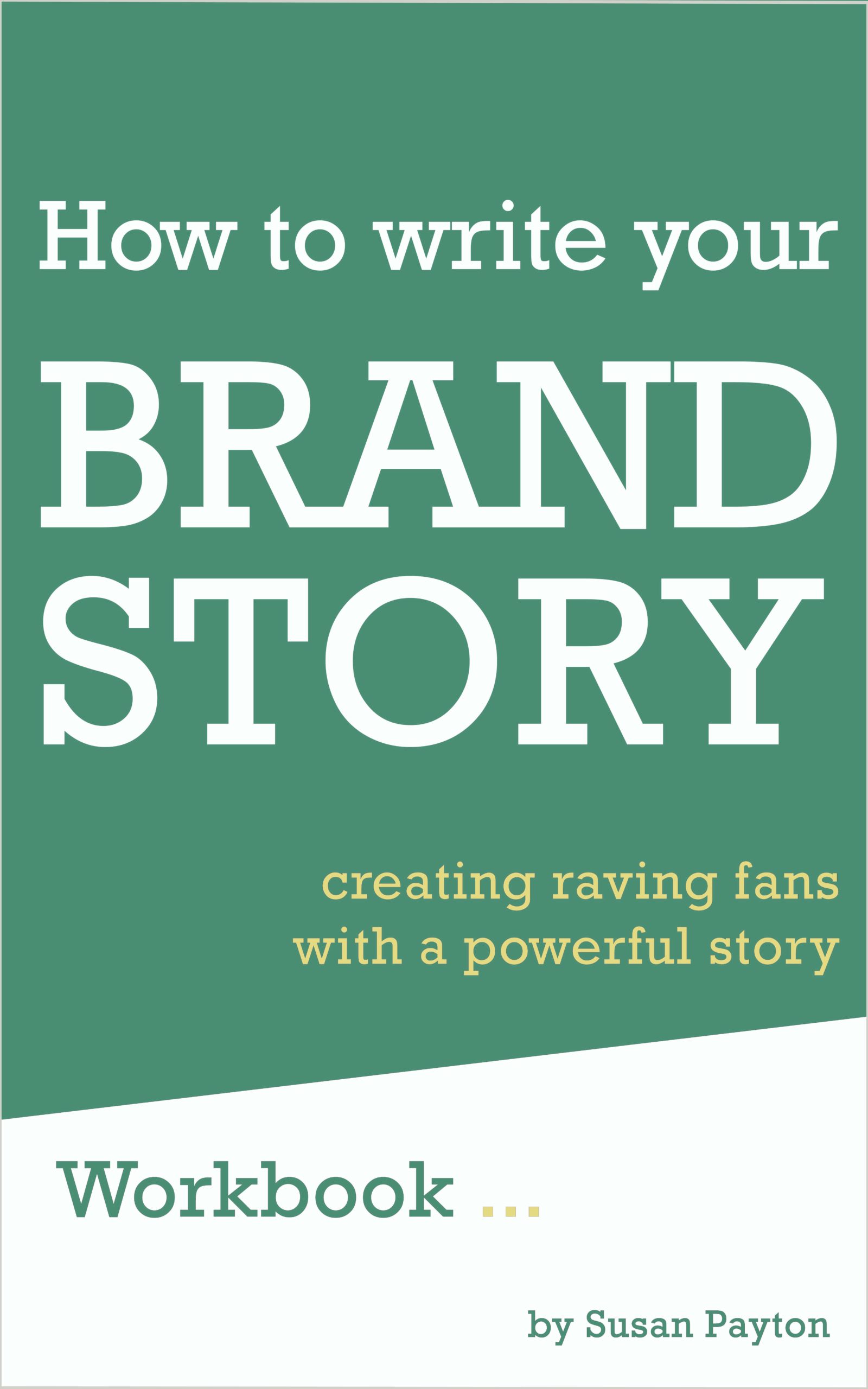 No doubt you've heard how important and powerful storytelling in business is, and you know it's something you should be doing – but do you truly understand what makes a good story or how your story can actually help you get more ideal clients and create brand loyalty?
Well, if not, I created this practical workbook for you. In it, I walk you through five brands that do a great job of using storytelling and explore how and why their stories work so well.
Each section has questions to help you apply the same principles, unpack your own stories and avoid the common mistakes and pitfalls so many business owners make.
By the time you get to the end of this workbook (assuming you do the work as you go) you'll:
Have some great ideas about how you could use storytelling more in your business.
Be much clearer about which stories you should be telling
Understand how to invite your customers into a story they want to be a part of.
Storytelling in business is not just essential. It's a superpower!
How to write your brand story will help you understand and use the universal language of storytelling – to connect with your ideal client and create brand loyalty.
What readers are saying on Amazon:
Cutting through the noise in clear, simple steps, it shines a light through the mist.
Dave
A short simple workbook with a powerful message about brand storytelling and some great questions to help you think about yours.
Liz
A real revelation. I finally understand how to use my stories to show clients my "why" so they really, really understand the key message of my brand. It's the best money I ever spent on a Sunday morning!
Linda
This book will change the way you talk about your business.
Simon
Breaks everything down in an easy to understand way. You'll have excellent content to get started. I highly recommend.
Carrie
A must read for brands & businesses – if you don't want to lose out to better storytelling competitors!
Biz Tech Wiz
This excellent workbook helps you take positive steps straight away to improve your marketing.
Jamie
Whether writing your elevator pitch, social media profiles or website copy, the examples and questions in this workbook will help you to gain clarity on your story and how best to tell it.
Sarah
I got so many ideas from this workbook about how to use stories in my posts on social media, and what stories to tell.
Emma
This is the first branding book I have read. The strategies shared are simple and easy to understand, especially for beginners like me!
Andrew