Harness the
power of storytelling
to demonstrate your value, attract your ideal clients and get paid what you're worth.
"Every business owner should read this book!"
Entrepreneur, BBC's The Apprentice personality
and bestselling author
"A 'must read' recommendation for all my clients."
Business Catalyst & Creator of
The Grow Strong™ Principles
"This book is a
game changer."
Brand Story Coach,
Monicaink
Lots of books tell you that you should be using storytelling in your marketing if you want to connect with your audience. This book shows you how.
In The Business of Stories, bestselling author Susan Payton shares her simple process for crafting compelling stories that will resonate with your ideal clients. Through practical exercises and real-life examples, she shows you how to confidently communicate your why and the value you deliver to the people you love working with (without ever feeling salesy).
This game-changing framework will help you to:
Susan Payton demystifies the 'art of storytelling', so it never feels hard or complicated. As a story strategist, copywriter and self-proclaimed messaging geek, she helps business owners and marketers craft clear messages and compelling stories that launch products, build brands and create raving fans.
You want people to understand the immense value you bring, and how you can help them, without ever feeling salesy. And you want to know how to weave a little bit of you, and your story, into your messaging, so you can attract the people you love working with.
Am I right ?
Great! Then you're in the right place, because I'm going to show you how to do all those things. But, for now, buy the book, download the workbook that comes with it, and I'll keep you posted about all the other ways I can help and support you on your storytelling journey.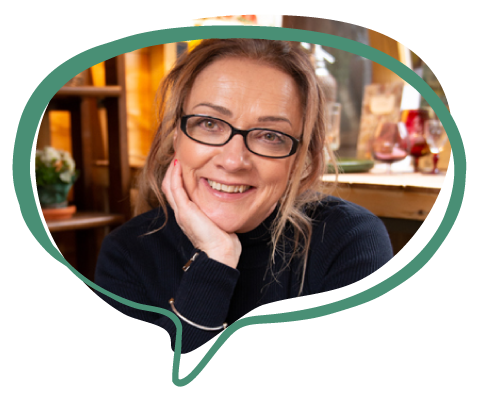 The Business of Stories
– The Course
We all know that reading a book is one thing … but the magic only happens when you do the work. The Business of Stories – The Course is designed to help you:
"The videos are great! Everything you could possibly want and need in relation to your business and storytelling."
Hypnosis coach for expats at suzannedinter.com
Join me for a FREE 5-day challenge
FREE 5-day challenge reveals how business
owners can start to demonstrate their value,
attract their ideal clients and get paid what
they're worth by harnessing the power of
storytelling.