Helping you with one of the hardest things to get right in marketing…
HOW TO TALK ABOUT WHAT YOU DO – SO THAT YOUR CUSTOMERS LISTEN!
To help my clients clarify their message, and GROW their business, I use a powerful messaging framework called STORYBRAND.
It's a paradigm-shifting approach that has helped THOUSANDS of businesses craft a clear and compelling message that connects with their customers, using the universal language of story.
StoryBrand will clarify, energize and transform your business.
Seth Godin
Building a StoryBrand
If you haven't come across StoryBrand yet (and would like to know more), grab the book or listen to this podcast, where author Don Miller explains what it is and why it works SO well.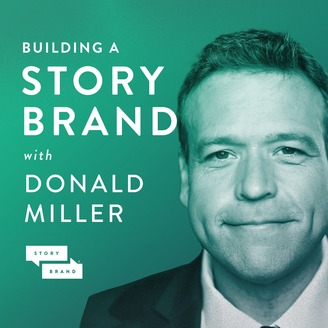 Want more?
There is also a 9-module StoryBrand course OR you could join hundreds of other business owners at a live workshop in Nashville, Tennessee!
Book using this link, and once you have completed the course, I will give you a free 60-minute strategy session to help you implement the framework into your marketing.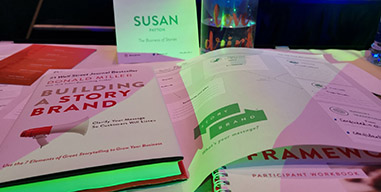 Book using this link, and after the workshop, I will give you two free 60-minute strategy sessions to help you implement the framework into your marketing.
OR I can do it all for you!
Certified StoryBrand Guide
As a business owner, you are likely too close to what you do to know which message to focus on, which problem to talk about solving or how to find the right words to powerfully connect with your target market.
As a certified StoryBrand Guide I can help you create a clear and compelling message that generates more leads, reaches more customers and helps grow your business.
Storytelling is a Superpower!
I created The Business of Stories in 2016, when I realised that telling great stories in business is not just essential – it's a superpower!
As Steve Jobs said "The most powerful person in the world is the storyteller".
Using the universal language of story, I can help you craft a brand message that people understand and act on. From there I can create copy for your website, lead generators, email campaigns, sales letters and much more…
What I have helped my clients achieve
Andy Cristin
Pareto Financial Direction
"The website I have been thinking about for years is finally a reality."
Neil Grimes
NJG Purchasing Services
"My website no longer talks about me, but focuses on the problems I help my clients solve."
Kirsty Innes
Kirsty Innes Marketing
"I was so frustrated that I couldn't set myself apart. But I am now super clear on my messaging and it feels great!"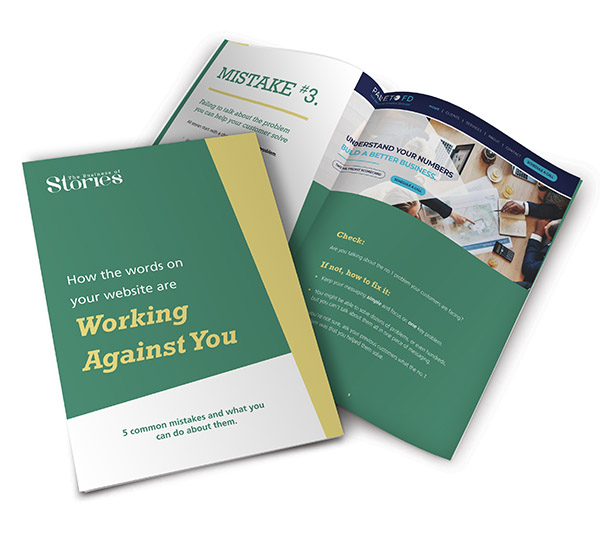 How the words on your website are WORKING AGAINST YOU
5 common mistakes and what you can do about them
Download this FREE resource that has been a game-changer for hundreds of businesses