How the Words on your Website are Working Against You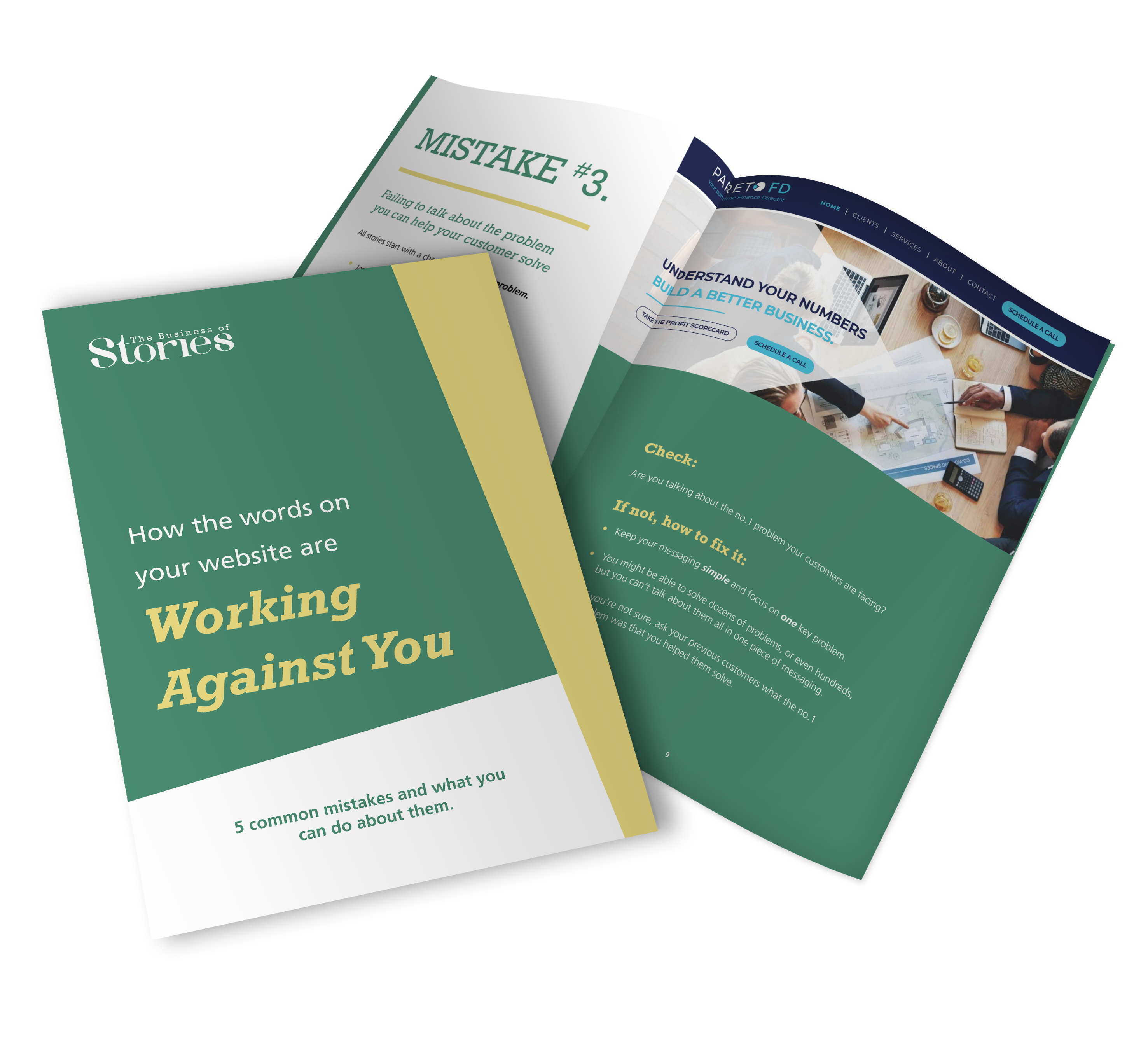 FIVE common mistakes – and what you can do about them
The words on your website are super important.
You need to communicate clearly why your customers need your product or service, and how it's going to make their life better.
Download this FREE resource and discover the five common mistakes most business owners make on their website – and how to fix them today!
Don't lose customers to better storytellers
Get in touch today to find out more and discover the power of your unique stories