SEVEN STEPS TO CRAFTING A KILLER BRAND STORY THAT INSTANTLY CONNECTS WITH YOUR DREAM CLIENT
 NEXT GET-IT-DONE GROUP PROGRAM KICKING OFF …
DATE TO BE CONFIRMED
SIX WEEKS OF COACHING, FEEDBACK & ACCOUNTABILITY FOR JUST £497
The Seven Steps to Crafting a KILLER Brand Story is a simple yet powerful framework that shows you exactly how to speak directly to your ideal clients – about the things that matter to them in language that resonates with them.

If you've already watched my one-hour online training* you'll have seen how it powerfully positions you as the Guide that can help your ideal clients achieve what they want to achieve, do what they want to do and be who they want to be.
But to create the MAGIC in your marketing, there's some work for you to do. You have a powerful framework in your hands, but you need to put it into action to see the amazing results that are possible.
* if you haven't watched my one-hour online training, see here for info. When you purchase this program, we will refund you the cost of the online training.
HOW TO GET MY HELP
Getting your story right can be an absolute game-changer for your business, but we all get bogged down with our busy lives and, without some structure and support to keep you on track, crafting your compelling brand story might get put to one side, or even forgotten.
And that would be tragic.
For that reason, I am running a get-it-done group program to give you the support, feedback and accountability you need to, well … get it done!
I want you to start implementing this into your business ASAP, so that it can start working for you. And I'll be here to help you every step of the way.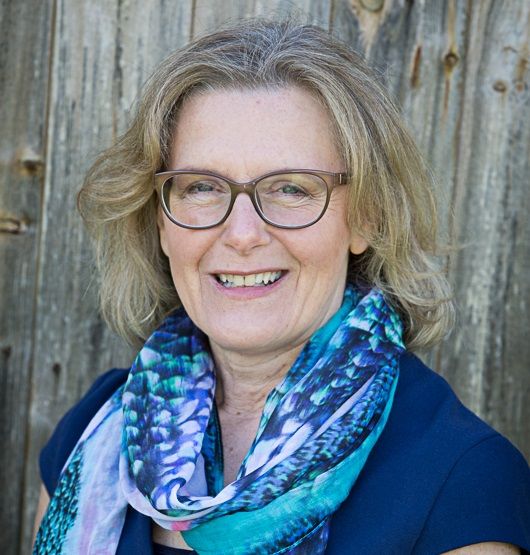 I was changing the focus of my business and needed new copy, but I had no idea where to start. Susan broke the tasks down into bite-sized chunks with carefully crafted questions and guidance along the way. Her honest, constructive feedback kept me honing my thinking and language.
I'm confident I now have marketing copy that will reach my target audience using their language, answering their questions and ultimately leading to natural engagement and sales. I highly recommend this program.
Linda Duff
HERE'S HOW IT WORKS
This program is designed to give you everything you need to get your brand story unpacked, crafted and working for you:
The next get-it-done program kicks off on Monday 14th January 2019.
Each week there will be short videos & a workbook, with tasks broken down into manageable, bite-sized chunks.
Each Wednesday there will be a live online group Q&A call to answer any questions you have.
The first three weeks will focus on working through the 7 steps, so that you are crystal clear on your messaging around each step.
The remaining three weeks will focus on getting your narrative written, so that you can start to use it on your website, your social media and in all your marketing.
You will have access to a private FB group to post additional questions, interact with others in the group, share notes, post your work and get feedback.
THIS IS FOR YOU IF YOU ARE READY TO:
Get your brand story and messaging nailed once and for all.
Be confident in your pitch.
Show up when your ideal client is looking for their 'Guide'.
Write content that resonates and connects with your ideal client, so that they come to you ready to buy.
Get on with doing the work you love with the people you love working with.
Hi, I'm Susan Payton. Mother. Farmer's Wife. Co-author. Coach. Trainer & Speaker on how great businesses can become great storytellers.
I help awesome business owners create a clear & compelling brand narrative that engages their audience, converts them into paying customers and gets a consistent stream of leads.
Let me help you apply this 7-step framework to your business, so that you can get more of the clients you love working with and get paid what you're worth!
DON'T LOSE CLIENTS TO OTHER BUSINESSES – THAT ARE SIMPLY TELLING BETTER STORIES