Workbook, examples and resources
to support you on your
storytelling
journey
Harness the power of storytelling to attract more of the people you love working with
This is the page where you will find all the bonus content and free stuff I've created to support you, as you learn how to craft and share stories in your business – like a pro. I've also put the link to this page in the email you got when you signed up, so keep it handy.
Download the perfect companion. There's plenty of room to keep all your notes and thoughts in one place as you read the book and work through the exercises.
Access all the examples, bonus exercises and other resources I promised in the book (and some that I've added since I wrote the book!).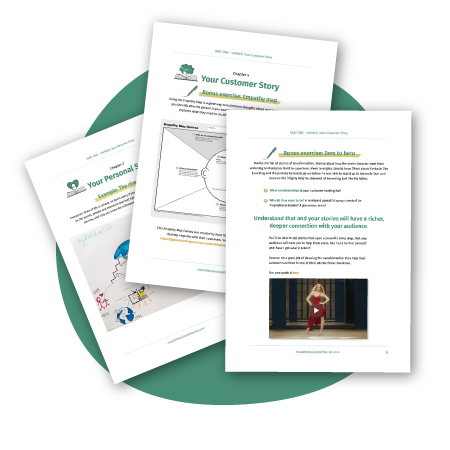 The Business of Stories
– The Course
We all know that reading a book is one thing … but the magic only happens when you do the work. The Business of Stories – The Course is designed to help you:
"The videos are great! Everything you could possibly want and need in relation to your business and storytelling."
Hypnosis coach for expats at suzannedinter.com
Join me for a FREE 5-day challenge
FREE 5-day challenge reveals how business
owners can start to demonstrate their value,
attract their ideal clients and get paid what
they're worth by harnessing the power of
storytelling.
Come join my Facebook group
If you haven't already, come join my Facebook group and hang out with other cool business owners who are on their own exciting storytelling journey.
Hi. I'm Susan, and I'm so excited to see you here. I'm guessing, if you're reading my book, that you want marketing your business to feel easy, and totally aligned with who you are and what you stand for.
You want people to understand the immense value you bring, and how you can help them, without ever feeling salesy. And you want to know how to weave a little bit of you, and your story, into your messaging, so you can attract the people you love working with.
Am I right ?
Great! Then you're in the right place, because I'm going to show you how to do all those things. But, for now, download the workbook, enjoy going through The Business of Stories, and I'll keep you posted about all the other ways I can help and support you on your storytelling journey.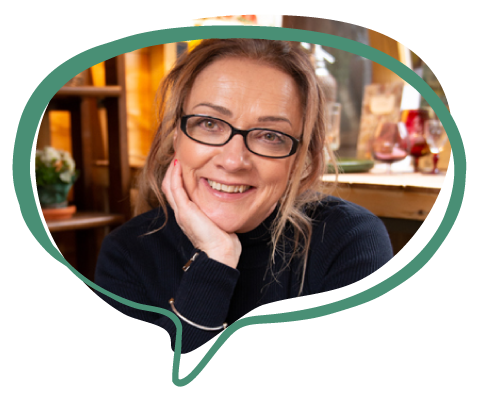 Don't lose customers
to better storytellers