Demonstrate your value, attract your ideal clients and get paid what you're worth
The 10-week transformational program for coaches, consultants, freelancers and entrepreneurs, who want to take their clarity, confidence and storytelling skills to the next level.
** THE NEW LOOK 'STORYTELLING MASTERY' IS COMING SOON! **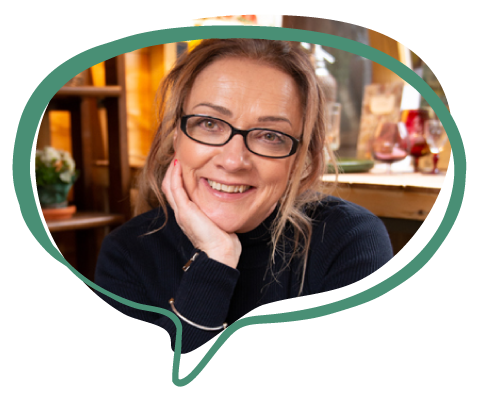 How frustrating it is when you know you could solve the problem your ideal clients have – but they're just
not signing up, dammit. When you have so much value to give, and all you want to do is help people with
your 'thing' that you do brilliantly, but …
[And now you've got to go create some more]
Enough to have you crying into your triple espresso, mocha chocca with extra syrup and sprinkles …
Enough to make you feel like giving up!
It's sooooooo frustrating …
Especially when you know that, talking to people face to face – human to human – you can explain what you do in a way that connects.
You can ask questions. You can build rapport. You can be 'you'.
But, when you have to write marketing 'stuff', or create a video explaining what you do, or even craft an email to your list …
Well, those are some great questions right there.
But I want you to know one thing...
I've spent the last 6 years helping businesses craft:
All because I learnt how to communicate what I do in a way that connects with people who are a great fit for me.
"My content is resonating. I feel real. This program is one of the best I've ever done. It's the missing piece for business owners."
"This program helped me build authority and an inner confidence I didn't have before. I'm connecting with people so much better now. "
London Co-working Assembly
"I now have the confidence to tell personal stories that people resonate with. I've given people a reason to choose me. And they are!"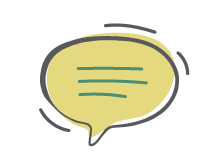 How would you like a simple, step by step
process to follow, so you can:
A 10-week group coaching program for coaches, consultants, freelancers
and entrepreneurs who want to learn how to:
I see so many coaches, consultants and freelancers – who have a TON of value to offer, and who are brilliant at what they do – struggle to create a business that gives them the income, freedom and life they want.
Why?
Because they don't truly understand the value of what they do …
Or how to communicate it in a way that attracts their ideal client.
In this program, you'll learn how to talk about what you do in a way that demonstrates your value and helps you stand out from the crowd!
So many business owners are not charging enough (which doesn't do anyone any favours) or they're stuck charging for their time (also doesn't serve anyone!).
If you want a business you love, it's critical that you:
Do work that lights you up and brings you joy …
With clients that are a great fit for you …
For a fee that gives you the business, income and profit you want.
In this program, you'll truly understand the connection between value and pricing and how, when you get both right, your dream clients will show up!
Storytelling, done well, will attract the right people – but then they've got to actually take action and buy something for your business to grow.
So many fall at the last hurdle, and fail to convert their super warm audience into buyers.
That's exhausting, frustrating and means you don't get to make the impact you want to make.
But, it doesn't have to be that way.
In this program, you'll realise that selling doesn't ever have to feel icky or uncomfortable. In fact, quite the opposite. You'll learn to love it!
"The clarity and confidence I now have to explain what I do and how I do it has been a complete game-changer."
"Literally clarified the point of my business, after 10 years! "
"I have finally found the common thread in all my stories and I know how to share them."
Here's some of the other topics we cover in Storytelling Mastery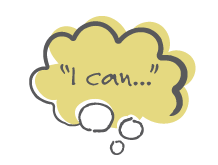 Mindset
What's mindset got to do with storytelling? Everything. Because, if you're telling yourself a story that's negative, you're unlikely to feel good about sharing it with others. Before we do anything else, we work on changing any stories that are not serving you, so you can get yourself in the right mindset with better ones!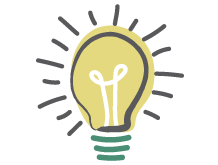 Pricing
Unless you love competing on price (which of course you don't!) you're going to need to separate yourself from the rest of the market by differentiating yourself from your competitors. We look at what people who are charging way above the norm in their industry are doing, and how you can do it too.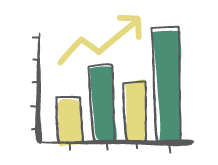 Selling
So many business owners all but freeze when it comes to 'selling' and squirm at the mere thought of sending promotional emails or even adding a direct call-to-action to their posts! I'll share how changing my thinking around selling completely changed my business, and how you can feel good about it too!
creating content that isn't working for you!
Here's what having me as your Storytelling Guide for 10 weeks looks like:
Just a few years ago, I was struggling to get clients
Hey, I'm Susan and, if you've read my book you'll know that, just a few years ago, I was struggling to get a new business off the ground. I was doing a lot of things wrong. I didn't truly understand the value of what I was offering; I didn't know what was different about me, or why people should choose me over others offering the same thing.
And if I didn't know …
So, I went back to basics to get some key foundational pieces in place. I got clear on the work that lights me up and the people I love working with. I looked at where my story aligned with my ideal clients. I worked on my messaging. And, I started telling stories. Lots and lots of stories.
And then ... everything changed!
OK OK, you had me at "Storytelling"!
This sounds exactly what I need. Let's cut to the chase … What kind of financial investment are we talking here?
…to guide you through my process, step by step, keeping you accountable, giving you personal, detailed feedback and helping you implement my framework into your business is …
*3, 6 and 9 month payment plans available
If you're totally ready to get the clarity, confidence and storytelling skills you need to make the difference  you started your business to make, then I'm ready to show you how!
Think of this as your marketing budget (I've spent a lot more money than this btw, learning the hard way what doesn't work!). For most of my clients, ONE sale of their high-ticket program would more than cover the cost of this program.
(and, if it doesn't, we need to talk about pricing and you need this program!!! LOL)
Getting the messaging and storytelling piece right in my business changed everything. I want that for you too!
I can't wait to start showing you how.
Got questions I haven't answered?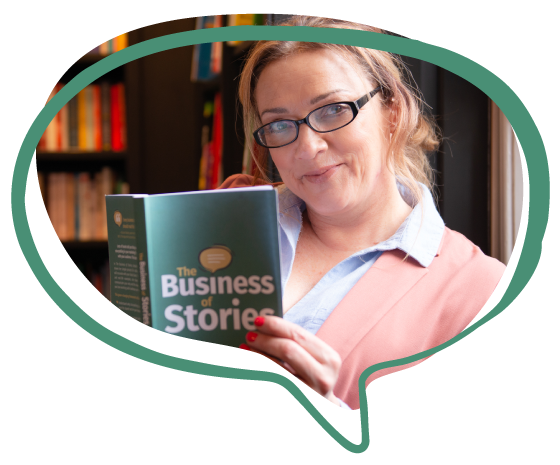 No problem.
Simply drop me an email to susan@thebusinessofstories.com and I'll come straight back to you. Or, even better, schedule in a 15-minute call here for a quick chat.
Speak soon!